Schroon Lake Association
Protecting the Lake Since 1911
HAPPY SUMMER 2016! We are excited to be into a banner year. Please read our recent Lake Trout Telegrams (see Quick Links) to catch up on what we are doing and what is planned.
THE HEAT IS ON! LET THE FUN AND WORK BEGIN!
JOIN US FOR FUN, SATURDAY OCTOBER 1 AS WE WELCOME FALL
Welcome to the best time of the year in Schroon. Saturday October 1, 2016 please join us for fun from 2 pm to 5 pm at Witherbees Carriage House on Rt. 9. Free snacks and cash bar. All are welcome.
August 19 is our ANNUAL MEETING AND SECOND MEMBERSHIP MEETING: THE STATE OF THE TOWN AND ITS WATERSHED. We have an all star panel for this presentation. The program startsd at 7:30 PM at the Schroon Lake BOATHOUSE by the Boat Launch on Dock Street. We hope to see you there. More on the program below.
We can always use more volunteer help for our fund raising efforts!
We have meetings and presentations already scheduled throughout the year, as well as fun events. Please check our calendar and upcoming Lake Trout Telegrams!
ABOUT THE SCHROON LAKE ASSOCIATION
Founded in 1911, the Schroon Lake Association successfully blocked the flooding of the entire Schroon Lake Valley. Since that time we have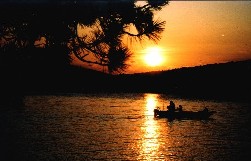 worked to protect and support the area. Our volunteers have raised funds to pay for scientific studies of the lake waters, to support community projects and to disseminate educational information. Our work is supported by annual dues and donations and by profits from the Arts and Crafts Fair which our members have put on every summer in the third week of July for the last 42 years.
We spearheaded the effort to develop the Lake Management Master Plan which will guide future efforts to protect the lake. That stewardship is vitally important to the future of all of us who live, work and play in this beautiful area. We support Lake Stewards at Boat Launch Stations, decontaminating stations and professional surveillance on our watershed for invasive species. We provide and pay for expert water sampling and analysis to keep track of the quality and character of our watershed. We add this information to an archive of 30 years of lake study. We work hand in hand with local and state government as well as other NGO's to preserve the quality of Schroon Lake and surroundings. We hold informational meetings to increase public awareness of the issues facing our watershed and solutions to those issues.
Attend one of our General Meetings this summer or join us in celebrating over 105 years of successful lake stewardship.
What Can I Do To Help?
We are always seeking help with Volunteers, new Members, and Fundraising activities. Please visit these pages to see what YOU can do to help!