Schroon Lake Association
Protecting the Lake Since 1911
WELCOME SUMMER 2018!!
For 107 years the Schroon Lake Association has helped to protect the waters we all love. We are writing to Members and Non-Members alike to ask for your help this year by either renewing your membership or joining the SLA and contributing to our organization. The work of the Schroon Lake Association is supported by membership dues, donations and the proceeds from our annual Arts & Crafts Fair and the Hornbeck Boat raffle.
THE SCHROON LAKE ASSOCIATION, THE EAST SHORE SCHROON LAKE ASSOCIATION AND THE PARADOX LAKE ASSOCIATION PRESENT
SALT AND SILT-WHAT IS GETTING INTO MY WATERSHED?
FEATURED SPEAKERS:
BRENDAN WILSTE PhD
Paul Smith's College
DAVID RECKHAN
Manager, Essex County Soil and Water Conservation District
Followed by a Panel of Experts
George Laundrie – Resident Engineer at the NYSDOT Essex County, Robert Fitch – Acting Director for NYSDOT's Office of Transportation Maintenance in Albany.
Michael Marnell, Matt Simpson, Craig Leggett, Supervisors of Schroon, Horicon and Chester and Dana Shaughnessy Schroon Highway Superintendent
FRIDAY JULY 6 AT 7 PM
SCHROON LAKE CENTRAL SCHOOL AUDITORIUM
LEARN AND JOIN IN A SPIRITED DISCUSSION OF ENVIRONMENTAL PROECTION AND PUBLIC SAFETY
HEAR ABOUT NEW STUDIES AND PROGRAMS
FREE AND OPEN TO THE PUBLIC.
SUMMER IS HERE!
You can feel it, you can see it. You can smell it! Summer is HERE. And the SLA is READY! But we need YOUR HELP!
We have opened our Boat Decontamination Station in Severance and Boat Launch Stations in Schroon Lake and Paradox. Our Lake Stewards are trained and our Lake Manager and Volunteers have launched an unprecedented effort to test and patrol our watershed to add to 25 years of test results. The new milfoil harvester starts in June and our invasives surveillance team will soon hit the waters.
In the meantime we are also working smart and together with the Paradox Lake Association and ESSLA to find new grant sources for next year to help all three of us to protect our watershed. The three organizations have met together with the Supervisors of Schroon, Horicon and Chester to approach grant makers for helping us with the invasives battle in 2019 and beyond. We are also working with the Planning Departments of Warren and Essex Counties as well as Essex and Warren County Soil and Water Commissions to help make a difference in this battle. It is exciting to gather all this energy and resources to fight this fight. We will keep you posted.
So how can you help us? -- Volunteer and support our efforts financially.
Many thanks to the members who renewed their membership in response to our email campaign for your generous donations. For those who didn't yet rejoin, we will be sending out a written reminder by mail in early June. Save us the postage and time/expense of sending you a mailing, please renew now. Please go to our website www.schroonlakeassociation.com Please also consider giving a donation in addition to your membership. We expect to spend over $40,000 this year on protecting the lake. Memberships fall far short of that number.
Please attend our functions including:
Board Meetings, open to the public, on Mondays in Schroon Town Hall at 9:30 am: June 4, June 25, August 6 and September 10.
July 4 cheer on our Float in the Parade
July 6, at 7 pm in Schroon Lake Central School Auditorium: SALT AND SILT. WHAT IS GETTING IN MY WATERSHED? Sponsored by the SLA, ESSLA AND PLA
July 21 49th Annual SLA Arts and Crafts Show 10 am to 4 pm above the Town Beach- there are still a few spaces for Exhibitors left- sign up on the website today!
July 30 and 31 SLA and PLA sponsored NY State Boating Safety Course: two day course 8 am to 1 pm Schroon Lake Central School Auditorium no charge for the course. Ages 10 and up. Preregistration required by July 15 to mgranger@mgrangerlaw.com
August 17 7 pm SLA ANNUAL MEETING AND STATE OF THE TOWN AND WATERSHED PRESENTATION, Schroon Lake Central School Auditorium
Watch for our booth at many public functions giving out information and selling Hornbeck Raffle tickets.
You can help us with water sampling, raffle ticket sales, invasive siting, office work, and manning boat decon or launch stations. We are seeking volunteers or those willing to work at our stations for $11.04/hr. See Chris Stone in Town Hall.
Finally don't forget Essex County Hazardous Materials Disposal Day Saturday June 30 from 8 am to 1 pm at the North Hudson Town Landfill. More information is on the Essex County Website.
All hands on deck! We hope to see you soon.
Mark
mgranger@mgrangerlaw 518-532-7459
KEEP INVASIVES OUT OF OUR WATERSHED!
TOWN OF SCHROON AND TOWN OF HORICON
BOAT DECONTAMINATION AND BOAT LAUNCH SITES
Horicon Boat Decontamination Station, Glendale Rd., Horicon, open for operation 6 am to 6 pm daily
Horicon Boat Launch and Inspection Station Glendale Rd,. Horicon, open for operation 6 am to 6 pm daily
Schroon Boat Decontamination Station, 165 Rt. 74, Severance open for operation 6 am to 6 pm daily
Schroon Boat Launch and Inspection Station, Dock Street, Schroon Village open for operation 6 am to 6 pm daily
Paradox Boat Launch and Inspection Station Paradox State Campsite, open for operation 6 bam to 6 pm daily
LAUNCH IT CLEAN DRAIN AND DRY!
In 2017 the SLA performed a number of incredibly important lake management activities. Six of the most impactful activities were:
New Boat Decontamination Station: Joining with the PLA and ESSLA to provide the Town of Schroon with a Northern Boat Decontamination which will more completely protect boats entering northern Schroon Lake and Paradox Lake.

Water Quality Analysis - in the north and south basins as well as the lake's outlet and most of the tributaries. The final report will include data from the Citizens Statewide Lake Assessment Program in which SLA volunteers participate in a lake monitoring program in partnership with the NYSDEC and the NYS Federation of Lake Associations

Phytoplankton Sampling – of this primary food source for many aquatic species from both the north and south lake basin will be obtained in order to update the 20+ year old database and give us a long-term view of the health of our lake

Zooplankton Sampling – information on these microscopic crustaceans which inhabit lakes, ponds and rivers will also be obtained from the north and south basins rounding out the overall health of the Schroon Lake watershed

Invasives Inspections - in order to monitor suspect areas of the lake for invasives, the SLA privately contracts with 2 representatives from Warren County Soil and Water to perform recon

Lake Stewards – the SLA and the Town of Schroon share in the expenses of having lake stewards at the Town's boat launch. These stewards not only inspect boats for invasives, but also hand out educational materials to educate boaters on how to keep our lake pristine

We are continuing with these prgrams and more in 2018. Keep watching!

If you have any questions, would like to volunteer for any of our activities, would like to become a director of the SLA or if you find anything in the lake that might be an invasive species please contact the SLA at www.SchroonLakeAssociation.com . Thank you for your time, donations and continued membership that support the Lake we all love!

Please note the following dates for 2018: Hobie Cat Regatta – June 15-17; Joint Educational Program: WHAT'S GOING INTO MY WATERSHED?- July 6; 49th Arts & Crafts Fair – July 21; the annual State of the Lake Meeting – August 17
We can always use more volunteer help for our fund raising efforts!
We have meetings and presentations already scheduled throughout the year, as well as fun events. Please check our calendar and upcoming Lake Trout Telegrams!
ABOUT THE SCHROON LAKE ASSOCIATION
Founded in 1911, the Schroon Lake Association successfully blocked the flooding of the entire Schroon Lake Valley. Since that time we have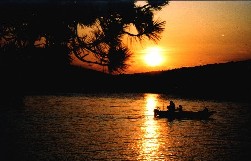 worked to protect and support the area. Our volunteers have raised funds to pay for scientific studies of the lake waters, to support community projects and to disseminate educational information. Our work is supported by annual dues and donations and by profits from the Arts and Crafts Fair which our members have put on every summer in the third week of July for the last 48 years.
We spearheaded the effort to develop the Lake Management Master Plan which will guide future efforts to protect the lake. That stewardship is vitally important to the future of all of us who live, work and play in this beautiful area. We support Lake Stewards at Boat Launch Stations, decontaminating stations and professional surveillance on our watershed for invasive species. We provide and pay for expert water sampling and analysis to keep track of the quality and character of our watershed. We add this information to an archive of 30 years of lake study. We work hand in hand with local and state government as well as other NGO's to preserve the quality of Schroon Lake and surroundings. We hold informational meetings to increase public awareness of the issues facing our watershed and solutions to those issues.
Attend one of our General Meetings this summer or join us in celebrating over 105 years of successful lake stewardship.
What Can I Do To Help?
We are always seeking help with Volunteers, new Members, and Fundraising activities. Please visit these pages to see what YOU can do to help!