Schroon Lake Association
Protecting the Lake Since 1911
SUMMER ARRIVES?
Well folks it is the third week of June and the season officially changes in a few days. Hard to believe given the coldest, wettest, cloudiest Spring most of us can remember. BUT THE SLA IS UNDERWAY!


Big Headline: CONGRATS TO THE WISSER SISTERS ON AGAIN STOPING ZEBRA MUSSELS FROM GETTING IN OUR WATERSHED!! Last year Abby Wisser caught a boatload of Zebra Mussels at the Town Boat Launch in June. This year almost a year to the day later, her sister Molly stopped them at Severance Boat Decon Station. Well done Abby and Molly! We are so thankful and proud.
In the meantime all the Boat Decons- Horicon and Severance and Boat Launch stations- Horicon, Schroon Town Dock and Paradox are open on the weekend and go full time 12 hours a day 7 days a week shortly. We are placing ads regarding them in the newspapers and on the Schroon Lake Guide.
Neil Chippendale and crew are about to launch our bottom mapping project which will give us a much greater understanding of the location of invasives. On Wednesday SLA will receive a check for $5,000 from Cloud Splitter Foundation to help pay for part of that effort.
Glen Repko and crew, along with a crew from ESSLA will shortly begin sampling for water quality in our Watershed. This is part of a 26 year CSLAP program to monitor the condition of our Lake.
Our professional diving duo Bombard and Rowell start their underwater surveillance for invasives this weekend. Please stay clear of them as they search the bottom for milfoil and assist our bottom marking folks.
The SLA and ESSLA have jointly hired Lake Manager Steve LaMere to examine and test the tributaries running into Schroon Lake, and zooplankton and phytoplankton conditions so as to better understand the life in the lake and protect our wonderful fishery. Steve is also checking bacteria levels in various parts of the lake for both entities. This is a historic partnering of efforts by SLA, ESSLA and PLA.
Mark your calendars for "FISHING IN SCHROON LAKE WATERSHED- IS IT IN TROUBLE?" This program sponsored by SLA, PLA and ESSLA takes place on FRIDAY JULY 12 at 7PM at the Schroon Lake Central School Auditorium. Our panel features Jim Pinheiro, DEC Fisheries Expert, Alice Halloran Essex County Soil and Water, Tom Luciano Chair of the Schroon Lake Park District and Dr. Margaret Murphy fish biology expert. Expect interesting discussions and information on everything from fish stocking, to the health of our fishery through to water levels and erosion.
Our biggest event of the season is our SLA 5OTH ANNUAL CRAFT FAIR- Saturday July 20th from 10 am to 4 pm at the Town Park above the Beach. We expect over 100 vendors plus food fun and education. Be there and tell your friends and family. Many other events are planned for August. More on that next time.
On a serious note- please join us or renew your membership. We need your support to help cover the nearly $42,000.00 we will spend on the watershed this year. Join today on our website www.schroonlakeassociation.com See us and like us also on Facebook. Our website lists all our events.
Finally don't forget to buy a raffle ticket to win a beautiful and light Hornbeck Canoe. A $20 ticket buys you a 1 in 400 chance to win an $1800 canoe. Buy them at the Glens Falls National Bank or at various events.
Happy Early Summer!
Mark
Mark S. Granger, President mgranger@mgrangerlaw.com 518-532-7459
SUMMER IS ALMOST HERE!
The geese are flying by honking as they go north; the loons are courting noisily and the Snowbirds are back complaining about how cold it still is here and "what's all this white stuff still lying around?" Yes it finally is SPRING IN THE ADIRONDACKS. We hope you are enjoying this "fine feathered" rejuvenation of life after what seems like an incredibly long and cold winter.
With the change in weather comes the launching of many things the SLA has been planning and working on all winter:
Mapping the Lake Bottom: We are working with the help of the Adirondack Park Invasive Plant Program (APIPP) to map the bottom of Schroon Lake. Why do this? Because milfoil only grows in less than 20 feet of water and we are finding milfoil in parts of the lake that should be deeper than that. We have found some wrinkles in the bottom, surrounded by deep water, which come up near enough to the surface to grow milfoil a great distance from the shore. Using a sonar device, which we have purchased, we will go forward with this project in mid-May. In addition to preparing a map, we will locate milfoil growth later in the summer and map it. We will also follow up with our surveillance dive team to check the mapping and direct the professional harvesters to hot spots.
Boat Launch and Decon Stations: Working with the PLA we are getting our North Schroon/Paradox Decontamination Station in Severance up and rolling so we can start washing boats Memorial Day Weekend. The Boat Launches at the Schroon Town Dock and the Paradox State Campgrounds will also be in operation checking boats for invasives. We still need STEWARDS to run these of all ages. The pay is a little over $11.00 an hour. We are looking for folks willing to work full time or part time through Columbus Day. Please sign up with Chris Stone at Schroon Town Hall (cstone@schroon.net). The Town hires the Stewards and we reimburse the Town. Our training session for stewards is 9 am to 4 pm on Saturday May 18 at Schroon Town Hall.
Testing the Waters: Paid and volunteer folks will be testing the Schroon waters for contaminants, invasives and bacteria all summer. ESSLA is joining with us to check for bacteria in our waters and to perform testing under the CSLAP program. Results will be published. Our Lake Manager is also conducting surveillance and testing on the tributaries heading in to Schroon and will report back on his findings. Professional Harvesters will remove milfoil and other invasives four times this summer. Please give their divers plenty of room to work.
Education and Fun: The SLA, PLA and ESSLA are jointly sponsoring our annual Educational Program on Friday Night July 12, 2019 starting at 7 pm in the Schroon Lake Central School Auditorium. The topic this year will be: "Fishing in Our Schroon/Paradox Watershed- Is it in Trouble?" We will explore issues of sedimentation, bank erosion, cover destruction, invasives, stocking and water level fluctuation. Participants include DEC Fish Expert Jim Pinheiro, Fisheries and Water Quality Expert Margaret Murphy PhD, Tom Luciano chair of the Park District and Alice Halloran of Essex County Soil and Water District. Be there!
Our 50th annual CRAFT FAIR will be held above the town beach on Saturday July 20, 2019 from 10 am to 4 pm. Deadline for being a vendor is June 1, 2019. See our website.
Our State of the Watershed and Town and annual meeting and elections is Friday August 16 at 7 pm in the Schroon Lake Central School Auditorium. Supervisor Mike Marnell will make his last presentation before retiring and a panel of experts will discuss the state of the watershed.
There will be a social gathering at Sticks and Stones from 2-5 pm on Saturday June 1 and other functions are being scheduled.
YOUR HELP NEEDED!!
All this takes volunteers, dues and donations. Have you renewed your dues and donations? If we have your email and haven't heard from you we will be sending out a reminder email shortly. Please respond generously to protect our watershed.
Following this second round of emails, we will send out a snail mail request. Each mailed request costs us about $3.00 which can get into serious money fast. Plus many hours of volunteer time stuffing and getting the mail out. Those volunteer hours and the money to mail could be better spent on our mission. Please give us your email and sign up today.
More to come: Be watching for Lake Trout Telegrams, Facebook posts and other notices around town. HAPPY SPRING!!
Mark Granger, President SLA mgranger@mgrangerlaw.com
LOOKING FORWARD TO SUMMER 2019!!
For 109 years the Schroon Lake Association has helped to protect the waters we all love. We are writing to Members and Non-Members alike to ask for your help this year by either renewing your membership or joining the SLA and contributing to our organization. The work of the Schroon Lake Association is supported by membership dues, donations and the proceeds from our annual Arts & Crafts Fair and the Hornbeck Boat raffle.
SLA GETTING READY FOR SUMMER 2019
It is still cold and snowy out but we are busy preparing for Spring and Summer. Our program Calendar is set, speakers are invited and the various steps of our program are being put into place.
The activities you see every day are well underway. We have already set the dates for recommissioning the boat decon station. We are about to help the Town hire stewards for the Decon and the Boat Launch. Plans are in place for working with ESSLA and PLA to survey our watershed for invasives, and check and maintain our water quality and cleanliness. The 50th Annual SLA Craft Fair is all set for Saturday July 20th. We expect to see a record number of vendors and visitors. Mark your calendars now.
Our efforts to protect our watershed have already started with our joint pledge with the Adirondack Park Invasive Plant Program (APIPP) in December to STOP INVASIVE SPECIES. This is a statewide program which, we promise, you will hear a lot more about this year. SLA and its partners will begin a program to map the bottom of our lake and continue our program with the Towns and ESSLA to reduce milfoil growing in our lake. Once again we will share with ESSLA the job of watching for bacterial contamination in Schroon Lake.
You will also see an increase in educational programs, including a big presentation on the evening of Friday July 12 regarding our fishery in the Schroon Lake Central School Auditorium.
Our Board is very busy planning all this and we need your help. Won't you volunteer to join us on these projects? Just email or call. Come to a Board meeting the first Monday of the month at 9:30 am in Town Hall.
Last but not least, we need your membership and donations to help support the over $40,000 we spend each year protecting the watershed. Please send in the attached membership form or go on line to pay dues and make donations. Your generosity is appreciated.
Here is to a great 2019!
Mark
Mark S, Granger
SLA PRESIDENT mgranger@mgrangerlaw.com, 518-532-7459
KEEP INVASIVES OUT OF OUR WATERSHED!
TOWN OF SCHROON AND TOWN OF HORICON
BOAT DECONTAMINATION AND BOAT LAUNCH SITES
Horicon Boat Decontamination Station, Glendale Rd., Horicon, open for operation 6 am to 6 pm daily
Horicon Boat Launch and Inspection Station Glendale Rd,. Horicon, open for operation 6 am to 6 pm daily
Schroon Boat Decontamination Station, 165 Rt. 74, Severance open for operation 6 am to 6 pm daily
Schroon Boat Launch and Inspection Station, Dock Street, Schroon Village open for operation 6 am to 6 pm daily
Paradox Boat Launch and Inspection Station Paradox State Campsite, open for operation 6 bam to 6 pm daily
LAUNCH IT CLEAN DRAIN AND DRY!
In 2018 the SLA performed a number of incredibly important lake management activities. Six of the most impactful activities were:
New Boat Decontamination Station: Joining with the PLA and ESSLA to provide the Town of Schroon with a Northern Boat Decontamination which will more completely protect boats entering northern Schroon Lake and Paradox Lake.

Water Quality Analysis - in the north and south basins as well as the lake's outlet and most of the tributaries. The final report will include data from the Citizens Statewide Lake Assessment Program in which SLA volunteers participate in a lake monitoring program in partnership with the NYSDEC and the NYS Federation of Lake Associations

Phytoplankton Sampling – of this primary food source for many aquatic species from both the north and south lake basin will be obtained in order to update the 20+ year old database and give us a long-term view of the health of our lake

Zooplankton Sampling – information on these microscopic crustaceans which inhabit lakes, ponds and rivers will also be obtained from the north and south basins rounding out the overall health of the Schroon Lake watershed

Invasives Inspections - in order to monitor suspect areas of the lake for invasives, the SLA privately contracts with 2 representatives from Warren County Soil and Water to perform recon

Lake Stewards – the SLA and the Town of Schroon share in the expenses of having lake stewards at the Town's boat launch. These stewards not only inspect boats for invasives, but also hand out educational materials to educate boaters on how to keep our lake pristine

We are continuing with these prgrams and more in 2019. Keep watching!

If you have any questions, would like to volunteer for any of our activities, would like to become a director of the SLA or if you find anything in the lake that might be an invasive species please contact the SLA at www.SchroonLakeAssociation.com . Thank you for your time, donations and continued membership that support the Lake we all love!

Please note the following dates for 2019: Joint Educational Program: WHAT'S HAPPENING TO SCHROON'S FISHERY?- July12TH; 50th Arts & Crafts Fair – July 20; the annual State of the Lake Meeting – August 16
We can always use more volunteer help for our fund raising efforts!
We have meetings and presentations already scheduled throughout the year, as well as fun events. Please check our calendar and upcoming Lake Trout Telegrams!
ABOUT THE SCHROON LAKE ASSOCIATION
Founded in 1911, the Schroon Lake Association successfully blocked the flooding of the entire Schroon Lake Valley. Since that time we have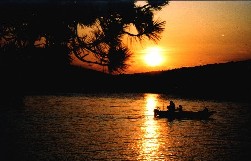 worked to protect and support the area. Our volunteers have raised funds to pay for scientific studies of the lake waters, to support community projects and to disseminate educational information. Our work is supported by annual dues and donations and by profits from the Arts and Crafts Fair which our members have put on every summer in the third week of July for the last 48 years.
We spearheaded the effort to develop the Lake Management Master Plan which will guide future efforts to protect the lake. That stewardship is vitally important to the future of all of us who live, work and play in this beautiful area. We support Lake Stewards at Boat Launch Stations, decontaminating stations and professional surveillance on our watershed for invasive species. We provide and pay for expert water sampling and analysis to keep track of the quality and character of our watershed. We add this information to an archive of 30 years of lake study. We work hand in hand with local and state government as well as other NGO's to preserve the quality of Schroon Lake and surroundings. We hold informational meetings to increase public awareness of the issues facing our watershed and solutions to those issues.
Attend one of our General Meetings this summer or join us in celebrating over 105 years of successful lake stewardship.
What Can I Do To Help?
We are always seeking help with Volunteers, new Members, and Fundraising activities. Please visit these pages to see what YOU can do to help!