Who's Who
---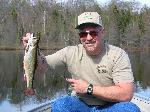 Steve LaMere
Lake Manager
518-573-8846
newyorklakemanager@yahoo.com
Steve LaMere, of Adirondack Ecologists (www.newyorklakemanager.com), is involved in numerous SLA projects. He offers wonderful Volunteer opportunities to our SLA membership, and is a credit to our Association.
OFFICERS AND BOARD MEMBERS:
BOARD OFFICERS
PRES. MARK GRANGER 12/31/2019 incumbent, attorney, full time SL resident
VP ROGER FRIEDMAN 12/31/2019 incumbent, Town Board Member, lifelong SL Resident,
VP GLEN REPKO 12/31/2019 incumbent, Planning Board Chair, full time SL Resident
TREASURER PETE SEAGLE 12/31/2019 42 year incumbent, long term SL Resident
COR SEC. JOHN FEAR 12/31/2019 incumbent, business owner, full time SL Resident
REC SEC. NEIL CHIPPENDALE 12/31/2019 incumbent, retired educator full time SL resident
BOARD NOMINEES TO BE ELECTED AT THIS MEETING
MATTHEW CURREN 12/31/2021* GFNB SL Branch Manager, full time SL Resident
I am the current Branch Manager of Schroon Lake Glens Falls National. I moved to Schroon Lake about 4 years ago with my wife and kids. I love the community that I belong to and seeing the Schroon Lake community thrive is something I am passionate about.
SUE PALISANO 12/31/2021* Director, SL Chamber of Commerce, part time SL resident Candidates' Statement: "Sue Palisano, Executive Director of the Chamber of Commerce, has called Schroon Lake her second home for over 22 years and is committed to the sustainment and growth of the community and its resources. Sue has an extensive background in non-profit leadership, strategic planning, communications, economic development and grants management. Having spent the past 20 years of her professional career creating and leveraging strategic partnerships, Sue believes that this, combined with an entrepreneurial approach to business development, tourism, and cultural events, will create greater opportunities for success."
GINNY KERN 12/31/2021* full time SL resident
Ginny hales from Southern New Hampshire via Norther VT and now makes her permanent
home here in Schroon Lake. Ginny brings a diverse back ground which started in the mid 1980's as a business analyst, moved into internal auditing, then computer security and finally into teaching. She is currently using her artistic abilities for weaving and hand painted balsam pillows while taking care of her Mom. Ginny served as Treasurer for the New Hampshire Homeschooling Coalition and on the Board of Directors Finance committee for both the Temple Wilton Community Farm and Support Tutorial For Youth in NH. She is passionate about nature and conservation. With a goal of allowing humans to live in harmony with the native species of an area, she works to properly steward the thirty acre parcel-her residence is part of and maintaining proper respect for any lands she visits. With Schroon Lake being an integral part of the watershed she is interested in its continued health both from the perspective of a resident/conservationist and as a community member who wants to see this town and its attractions survive.
ALAN PRESS 12/31/2021 * retired businessman, long term part time SL resident
Candidate's statement: "Spent my professional career selling life insurance.
Have been coming to the Adirondacks on and off since about 1952,
Bought a home in Schroon Lake in 2007. We are totally committed to the community and the lake"
BD MEMBERS NOT UP FOR REELECTION THIS YEAR
CHARLES HARSTE 12/31/2020* retired businessman, long term vacation resident
TAMMY WHITTY BROWN 12/21/2020* business owner, lifelong SL/NH resident
PETER WHITE 12/31/2020* retired court officer, long term Adirondack resident, full time SL resident
RALPH OCKER 12/31/2020* retired book-binder, restorer, rare book expert, full time SL resident
MERRITT HULST 12/31/2020* retired agricultural expert, business owner, lifelong SL resident
LARRY CONLEY12/31/ 2020* retired medical professional, full time SL resident
MARTIN KORN 12/31/2020* retired medical professional, long term vacation resident