News Blog
Thank You Cloudsplitter Foundation!
Posted: 6/21/2019
The Cloudsplitter Foundation Saranac Lake, NY has awarded the Schroon Lake Association a grant in the amount of $5,000 for the bottom mapping of Schroon Lake.
Lake bottom mapping is important since it will allow the Association to track lake depth, vegetation growth, and the consistency of the lake bottom. It will help in the fight to control the spread of aquatic invasives in our lake.
This is an important step forward in the continuing mission of the Schroon Lake Association to preserve and protect Schroon Lake and its extensive watershed area.
This is also another example of the Cloudsplitter Foundation's mission "dedicated to improve the future for the flora, fauna, communities, and people of the Adirondacks".
Cloudsplitter has been very helpful in aiding many Schroon Lake community programs. We are extremely grateful for their help.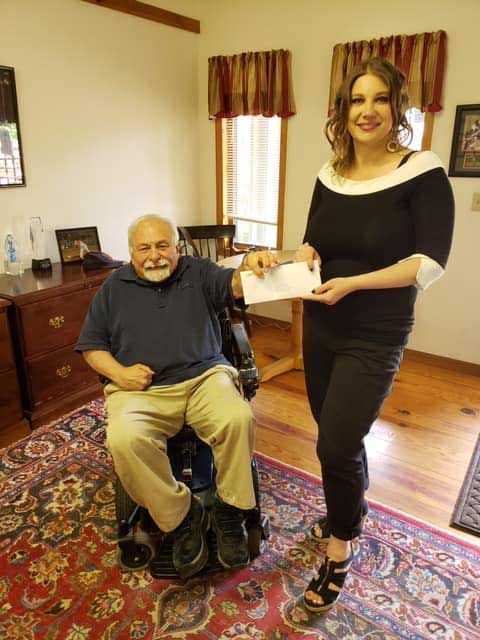 Chenelle Palyswiat, Executive Director of the Cloudsplitter Foundation presenting the $5,000 check to Mark Granger, President of the Schroon Lake Association.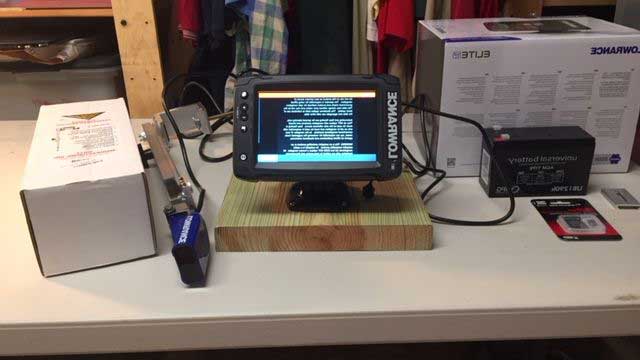 Pictured are the components of the Bottom Mapping equipment that will allow your Schroon Lake Association understand the topographical components of the Watershed and identify invasives growth for removal